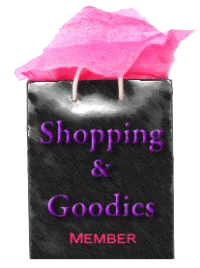 A Few Goody Gumdrops asks When is the EX Boyfriend EVER better than the Boyfriend? The answer is in the jeans!
Fashion Fille hates motorcycles, but is dying over motorcycle jeans!
Handbag du Jour loves haute handbag designer and Tory Burch alum, Katherine Fleming.
Shopping and Info loves the Tory Burch ruffle cashmere sweater for Winter.
SomeoneSpoilMe.com loves these Think Pink accessories
Style Eyes wants to sparkle this autumn and winter. She checks out winter sequin essentials – the dress, skirt, top, leggings and shorts
StyleMaven is totally obsessing over a cashmere shawl vest from luxe knitwear brand, Inhabit.
TheFind Blog spotted the revival of the Mukluk boot this winter. It is the Tory Burch all black moccasin mukluk with a tassle tie.
What's Haute Magazine features the Sam Edelman Zoe booties that have been causing such a stir!