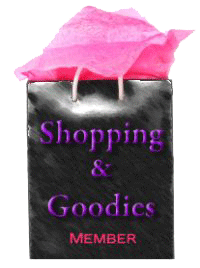 The Fashionable Housewife is giving away 2 fabulous handbags loaded with a TJ Maxx & Marshalls Gift Card! Enter today! Contest ends October 11th.
Handbag du Jour picks its haute bag of the week: the Rebecca Minkoff Mini Nikki Bag with Resin Handle.
I love Barbara B shoes! Read it in Quinta Trends
Shopping and Info found the leather jacket worn by Elena on Vampire Diaries.
SomeoneSpoilMe.com is giving away a FREE PLAID SHIRT from Chick Downtown and is offering 20% off all week long Check it Out!
Style Eyes is in love, she takes a trip to Evening Shoe Heaven
TheFind Blog is getting set for the fall social season with fabulous and festive earrings from Pippa Small, Orhan, and Isharya.
What's Haute Magazine heads to Brooklyn for Self Salon's Blogger Beauty Night!