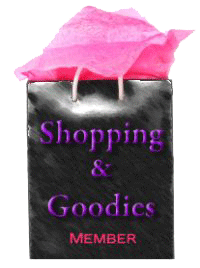 Handbag du Jour interviews handbag designer Joanna Maxham!
What's Haute Magazine says that gold snake necklaces are making a comeback.
A Few Goody Gumdrops can't wait to Shake, Shimmy and Twirl in these short, black, flouncy Ostrich and Tulle Skirts!
Being High Maintenance, not Bitchy is lusting for this Marciano jeweled belt!
Fashion Cents shows you what to wear on a movie date. Watch it now!
Fashion Hippofound the best shapewear to sculpt your body
Princess Dominique Dishes Fashion says the contest has just been extended… Enter to WIN the Gwen Beloti Gold Crush Clutch!
Quinta Trends loves HormaVerde shoes made with salmon leather.
Shopping and Info loves 20% off Boden because it is like J Crew of London.
SomeoneSpoilMe.com found a new site that lets you design your own clothes, Spreadshirt!
Style Eyes loves the collection preview for Ada Zanditon SS10 and hopes that the rest of the collection is as good.
TheFind Blog loves fabulous secret compartment lip gloss rings – the ultimate beauty multi-tasker.
Unfunded styles a shoot: Haus Party 54