Dolce & Gabbana sparked A LOT of controversy when it debuted its Spring/Summer 2013 collection filled with Blackamoors imagery. But that hasn't stopped celebs from rocking it anyway!


Last weekend at a LACOSTE L!VE event at Coachella, singer Katy Perry wore a Dolce & Gabbana bra top and Moor Print Mini Skirt ($1,195), 'fresh off the runway'. She paired it with a straw bag from the line and a pair of white ASOS POPLAR Platforms.
Australian rapper Iggy Azalea recently posted pics on her Instagram page dressed in an almost identical look. She posed by herself and with 'Mini Iggy' on the set of her "Work" music video wearing the same colorful Dolce & Gabbana bra top paired with high-waisted print shorts from the collection. She paired her outfit with a Givenchy Antigona Colorblock Medium Satchel Bag in Blue/Black and her "Zooly" nameplate necklace featuring tiny cut-outs of her silhouette, including her famous ponytail.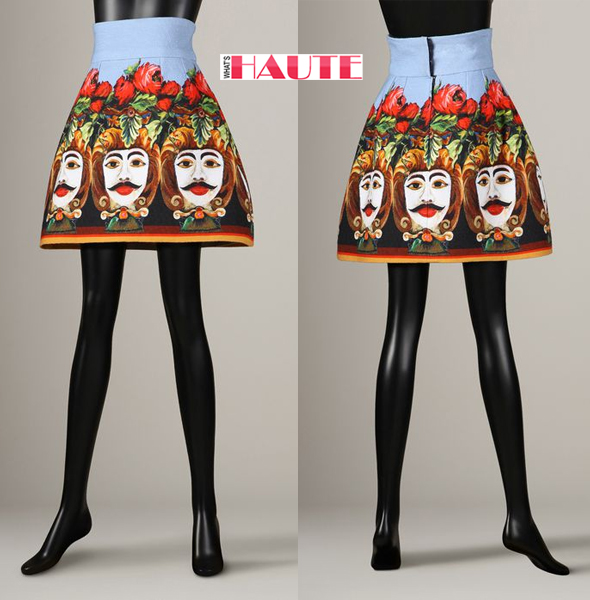 So, who rocked this controversial Dolce & Gabbana look hotter: Iggy Azalea or Katy Perry?
Photo: @TheNewClassic on Instagram