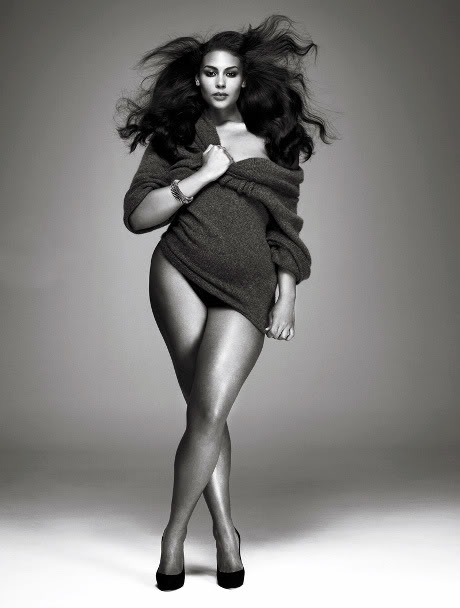 She'd prefer to be called curvy, but model Marquita Pring achieved fame by being one of the top plus-size models in the industry. A model since she was 15, Pring, now 21, has worked for Levi's, walked for the likes of Jean Paul Gaultier, and was shot by Steven Meisel for the cover of Vogue Italia earlier this year. She recently shared with WWD how she got her start as a model, why she wants to do away with the term "plus size", her Vogue editorial, how she secretly pads her body, and meeting Marc Jacobs. Read more below: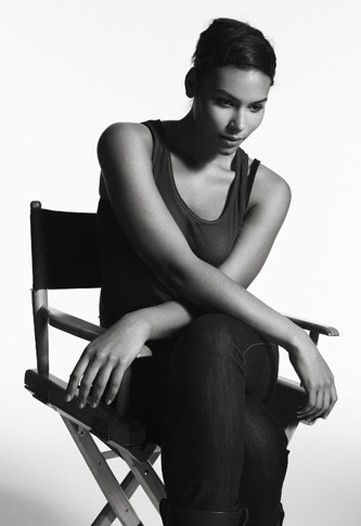 Women's Wear Daily: How did you get into modeling?
Marquita Pring: When I was 15 my mom heard something on the radio about this scouting contest. People had said I should be a model but I always assumed that you had to be superskinny to do it, but I decided to give it a try anyway. So I went to Toronto, where the contest was and they liked me.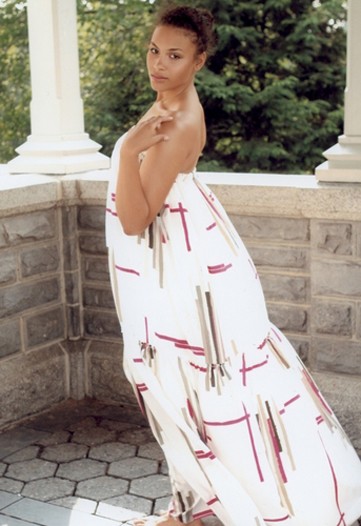 WWD: Were there a lot of plus-size girls there?
MP: No, I was definitely the only one. I remember looking around and noticing that right away. But it wasn't like I was surrounded by a bunch of models. I was surrounded by a bunch of people that were trying to become models so I didn't feel too out of place or like I didn't have a chance at all.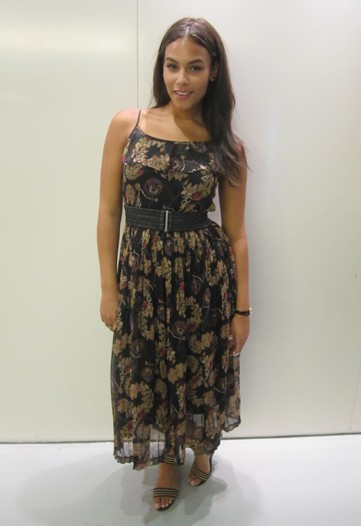 WWD: The whole discussion of what qualifies as plus-size is a nebulous one. How do you define it?
MP: I hate the term. I don't consider myself "plus-size." I don't consider any of the girls on my board plus-size whether they're smaller or bigger than me. But it's true that there's really no true definition. The second I say to someone, "I'm a plus-size model," they just look at you like, OK, if you're plus-size then I must be oversize. So I would love to just do away with the term and say "curvy" instead.
There is sort of an ideal body type for the non-plus-size girls. Does the same go for your market?
Every client is different. You get a wide range. Some people like you much smaller, size 10, size 8. Some people would prefer a 14 or 16. So for me, I'm right in the middle at a sort of small 14, high 12. So I pad sometimes since I've got clients who would prefer a solid 14 or 16.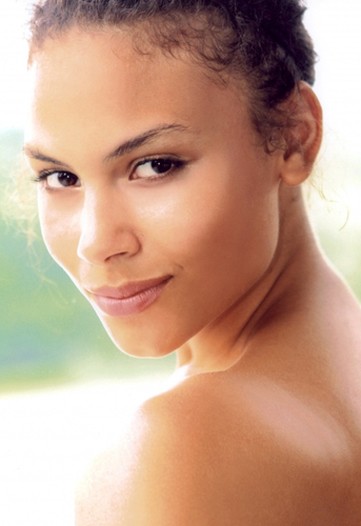 WWD: You pad? What does that mean?
MP: Literally. I don't know if we should reveal this secret! They're pieces of foam. So I just lay them flat on each hip underneath [hosiery]. They're like a solid inch and a half thick.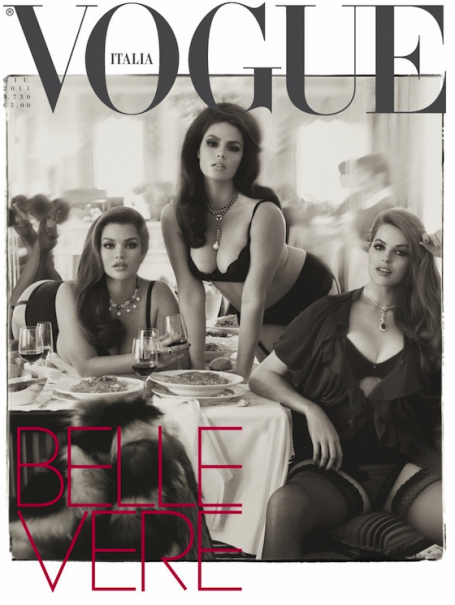 WWD: I read that you almost missed the chance at the Vogue Italia editorial because you were traveling in South Africa without a phone.
MP: Yes, oh my God. My agency practically hunted me down. I went to Cape Town to visit some friends and we decided to go on a four-day road trip hiking in the mountains, so I couldn't check my e-mail. Then on the last day, my friend charged his phone and got a text message from a 917 number. And I was like, 917? Oh God, that must be either from my mother or my agency. I need to get to a phone. So I call and it was my booker…they told me that Steven Meisel wanted me for Italian Vogue and that they'd been trying to find me for the past four days and I had to get on the absolute next flight back to New York or else I was going to miss it.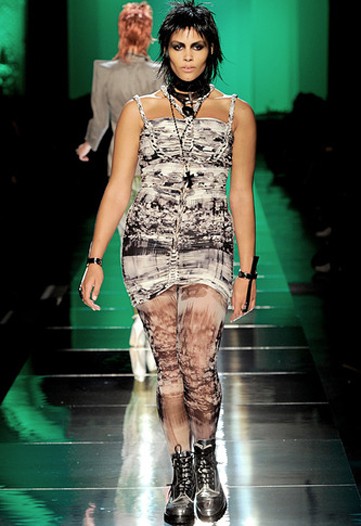 WWD: I read that you also met Marc Jacobs that day. What was he doing there?
MP: We showed up the first day, did hair and makeup, and the next thing we know, everyone on set is getting frantic. The producer kept coming in and was like, "Marc's almost here, Marc's almost here. We got to get the girls ready. Get them robes. Get them shoes, oh my God." No one was saying his last name so I was like, "Is this an editor I've never heard of or something?" We get shuffled out into the hall and have to stand in a line outside this room and be really quiet. Finally, I ask one of the people working on the shoot, "Who are we meeting?" And he's like, "You're about to go in for a surprise casting with Marc Jacobs."
Read more on WWD
Photo: Taylor Harris