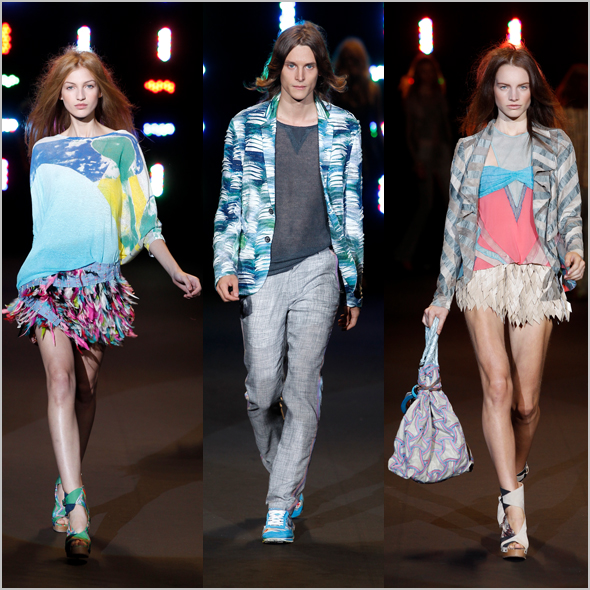 The Custo Barcelona show at Mercedes-Benz Fashion Week in New York is always a delight for the visual senses. We can always count on Custo for energetic colors splashed in varying ways throughout each and every garment.
For Spring 2011, Custo Barcelona presented its "Fiction and Reality" collection, full of the brand's signature artistic men's and women's fashions. Inspired by the geometric mobiles of Alexander Calder, the pieces highlighted conflicting but complementary visuals, like voluminous vs. architectural, simple geometric shapes coupled with empty spots, and the use vibrant colors Custo Barcelona is known for, mixed with an array of toned-down neutrals.
Textural embellishments included feathers, fringe and exposed zippers atop futuristically-shaped silhouettes. A kaleidoscope of colorful mix and match prints reigned throughout.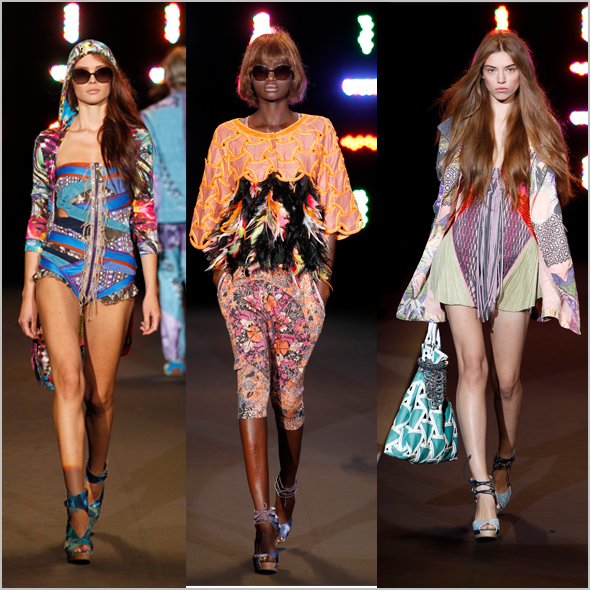 Images provided by Custo Barcelona