Your are here: Home // Posts Tagged With Zara Home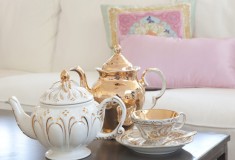 We know you love Zara for their affordable fast-fashion but now there's another reason to shop there: home goods. Last week I attended the launch party for Zara Home in the US and was wowed by the sleek, crisp bedding and chic collection of home goods. Take a peek at the website, of which online shopping launches today, and you'll see a great selection of items for the bedroom, living, bathroom and kitchen, plus additional knick-knacks and goods you can use to decorate your dwelling space. Plus, there are additional home comforts, like cozy robes and slippers – hey, it is Zara...
Read More..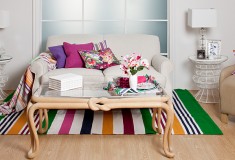 If you follow What's Haute then you know that one of our favorite stores is Zara. The fast-fashion retailer is the best place to find on-trend pieces along with classics and at pretty affordable prices. We're in Zara just about every week, coming out with new pairs of pants, blazers, dresses, shoes, scarves and all sorts of other amazing stuff! But one thing we don't get to buy is home goods, and Zara sells them – everywhere but the U.S. Zara Home is available throughout Europe and if you're a fan of Zara's clothes, chances are you'll love their home goods...
Read More..