Your are here: Home // Posts Tagged With Rockport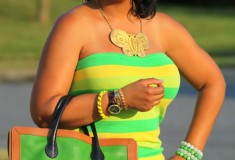 I truly am a bag stalker. Just ask my 'bag guy' at Neiman Marcus. When I see a bag I want, I will not stop until I find it. That was the case with this Proenza Schouler PS11 Tote. For some reason, it kept showing up in Barneys ads all over the web, but when I clicked through, it wasn't available for purchase. I stalked this bag endlessly for months, tweeting Barneys & Proenza Schouler like a mad woman until finally, FINALLY it reappeared on Barneys' site. I came, I saw, and had to buy it! The top was a recent find at TJ Maxx – they've always got THE BEST...
Read More..
Tags:
Alice + Olivia
,
Alisa Michelle
,
American Apparel
,
Barney's
,
Carrie Bradshaw
,
essie Turquoise & Caicos
,
Fossil
,
Gilt Noir
,
Jade bracelets
,
Kenneth Jay Lane Butterfly Necklace
,
Matt Bernson
,
My Style
,
Outfit of the Day
,
Prada Baroque sunglasses
,
Proenza Schouler PS11 Capri Leather Tote
,
Rockport
,
Rockport Janae Square Perforated Sandals
,
Sex and the City
,
TJ Maxx
,
What I'm Wearing
,
What's Haute - Closet
,
Zara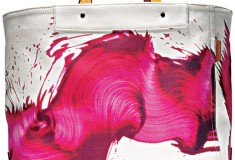 Adidas-owned Rockport has named model Erin Wasson the official face of its fall women's shoe ad campaign. The campaign, "A Day in the Life of a Model," will launch on Sept. 1. (WWD) Photo: Kyle Ericksen Coach teamed up with artist James Nares, providing him a blank, double-layered Italian canvas to create its latest collection of limited-edition totes. Five of his single brush-stroke paintings are the motif for the new bags retailing at $798. 175 each will be made in black, green, blue, orange and fuchsia. (T Magazine) Photo: Lucas Zarebinski Marni worked with Colombian ex-prisoners...
Read More..