Your are here: Home // Posts Tagged With Pretty Ballerinas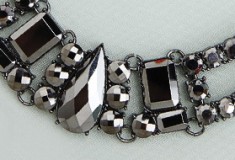 Shop online sample sales for Thursday 1/28/10 at Gilt, Gilt Fuse, ideeli, Row Nine, Rue La La, Billion Dollar Babes, Editor's Closet, Beyond the Rack, HauteLook, Enviius, Gomatta Girls, Lucky Chic, One King's Lane, Reverse by Revolve, Jetsetter, Gilt Man, Estile, DD Push, The Top Secret, The Skinny, Juxzy, GlamList and Rent the Runway. Just click on the links to sign up and start shopping! Beyond the Rack: Dereon, Jayn Simpson, Sari by Ocean, Pure & Simple, Meira T, Pretty Ballerinas Billion Dollar Babes: Kalorik, Porridge Home, Orly Beauty, Pangea Organics DD Push is an exclusive...
Read More..
Tags:
ABS Jewelry
,
Amrita Singh
,
Andrea Candela
,
Autumn Cashmere
,
BB Dakota
,
Beyond the Rack
,
Bialetti
,
Billion Dollar Babes
,
Carolina Bucci
,
Cashhimi
,
Cass & Co.
,
Chamart Limoges
,
Chanel
,
Chelsea Flower
,
Dace
,
Dandy Blue
,
DD Push
,
Demeter Fragrance Library
,
Dereon
,
Editor's Closet
,
Elite Leather
,
Enviius
,
Estile
,
eyewear
,
Fendi
,
Gilt
,
Gilt Fuse
,
Gilt Man
,
GlamList
,
Gold Hawk
,
Gomatta Girls
,
Gryphon
,
Habitual
,
Hautelook
,
Hype
,
ideeli
,
Jalda
,
Jan Leslie
,
Jan Leslie Cufflinks for Him
,
Jayn Simpson
,
Jetsetter
,
Jewelry
,
Jewelry by Maya Brenner & Privileged
,
Juxzy
,
Kalorik
,
Karen Walker
,
Lesportsac
,
Lucky Chic
,
LuminessAir
,
LUX Candles
,
Maya Brenner
,
Meira T
,
men's
,
MM Couture
,
My Tribe
,
Nicolette
,
One King's Lane
,
Orly Beauty
,
Pangea Organics
,
Porridge Home
,
Portolano
,
Pretty Ballerinas
,
Privileged
,
Pure & Simple
,
Ralph Lauren
,
Rent the Runway
,
Reverse by Revolve
,
Robert Craig Winery
,
Rock & Republic
,
Rogan
,
Row Nine
,
Rue La La
,
Saltbox
,
Salviati & Nason Moretti Murano Glass
,
Sari by Ocean
,
Scott Kay
,
See Thru Soul
,
Seychelles
,
Shipley & Halmos
,
Starbucks
,
Sunglasses
,
Sydney Evan
,
Tateossian London
,
The Skinny
,
The Top Secret
,
Thro Home by Marlo Lorenz
,
Tommy Hilfiger
,
Vena Cava
,
Vertigo Paris
,
Vinotemp