Your are here: Home // Posts Tagged With KarlLagerfeld.com
Yesterday was dominated by Karl Lagerfeld news – wine label collabs, Chanel's haute couture show being held on a plane and now this – KARL, now available at Net-a-Porter! We told you a few months back that Karl Lagerfeld was launching a masstige womenswear line, consisting of 100 items, including silver jeans, 'Perfecto-style' vests, cocktail dresses detachable-collared shirts and fingerless gloves and T-shirts featuring his profile with sunglasses and a signature ponytail embedded in the 'K' of the brand's label. The collection launched exclusively...
Read More..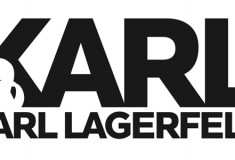 Karl Lagerfeld sure keeps himself busy. Just on the heels of his Karl Lagerfeld for Macy's Impulse line comes his latest announcement – he's set to launch his namesake 'Karl' masstige collection this January. WWD reports that Lagerfeld's 100-piece women's line will retail for $95 to $450 and will have a "street and rock 'n' roll flavor". A Karl menswear line will debut Fall 2012. The collection will debut exclusively on Net-a-porter.com on Jan. 25 then will be sold on KarlLagerfeld.com starting Feb. 28. The official launch will take...
Read More..