Your are here: Home // Posts Tagged With Crystal Light
Tonight, get ready to play the world's largest ever Words With Friends game! Crystal Light Liquid, a cool new product that lets you customize your water with different flavors, has partnered with Zynga, the world's leading provider of social game services, to host a live Words With Friends game tonight, May 8, from 8-10 p.m. EST. in New York City. Held at the Maritime Hotel, 363 W. 16th Street, New York, NY, American Idol winner/singer/songwriter Jordin Sparks will kick-off the game along with the Crystal Light Liquid team, who will project the Words With Friends game board on the...
Read More..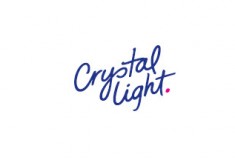 When it comes to celebrity style, I have a few favorites that I like to 'mock'. I love Rihanna's edgy, rocker chick looks, though wearing those clothes everyday is not an option for me. I also love Kim Kardashian's Cali-girl glam style of form-fitting dresses with sky-high heels, especially when going out to dinner or dancing. But the celebrity whose style I'm most like on a daily basis is Gwen Stefani. The No Doubt singer always exudes cool, whether she's wearing camouflage pants and sneakers, or an African-printed dress and high-heeled booties. Her look is...
Read More..