Miroslava Duma is the "online ambassador" for Oscar de la Renta's second exclusive collection for The Outnet. The 19-piece collection goes on sale Dec. 17. (Fashionista)

The gorgeous Lupita Nyong'o gets glammed up and talks about her fast rise to fame in 12 Years a Slave, her time at Yale School of Drama and sleepovers with her best friend. (DuJour Magazine)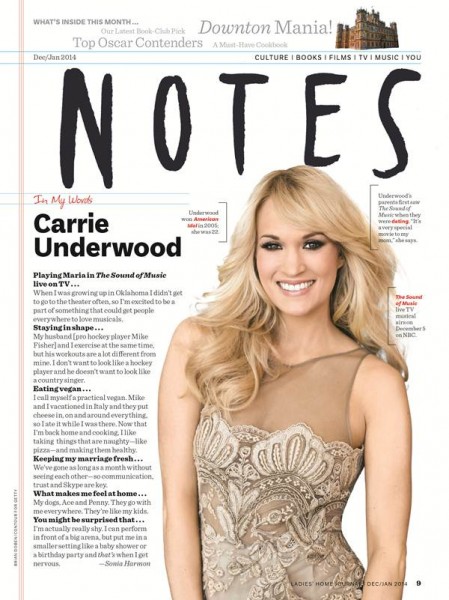 –Carrie Underwood chatted with Ladies' Home Journal about her live performance in The Sound of Music, how she stays fit, how she keeps her marriage fresh and her surprising shyness:
On playing Maria in The Sound of Music:
Growing up in Oklahoma I didn't get to go to the theater often, so I'm excited to be a party of something that could get people everywhere to love musicals.
On staying in shape:
My husband and I exercise at the same time, but his workouts are a lot different than mine. I don't want to look like a hockey player and he doesn't want to look like a country singer.
On keeping her marriage fresh:
Communication, trust, and Skype are key.
You might be surprised that:
I'm really shy! I can perform in front of a big arena, but put me in a smaller setting like a baby shower or a birthday party and that's when I get nervous.
Read more in Ladies' Home Journal.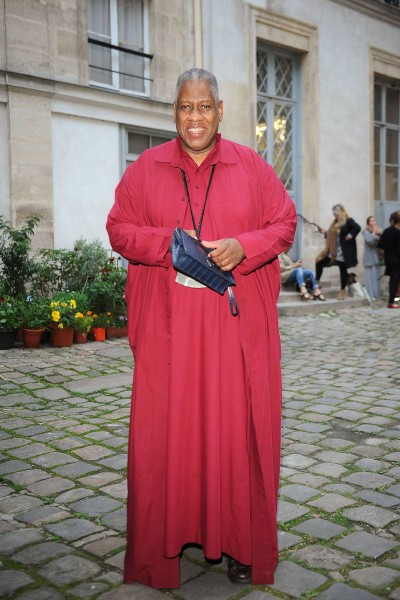 –André Leon Talley is no longer in at Vogue. But starting January 22, he will start his new job as artistic director at Zappos. More specifically, he will oversee editorial content, like fashion shoots, videos, and trend picks for Zappos Couture and he says he hopes to create "a Web magazine within the Zappos Couture Web site, that conveys the immediacy and excitement of luxury retail products season by season." (NYMag.com and WWD.com)
Photo: Jacopo Raule/FilmMagic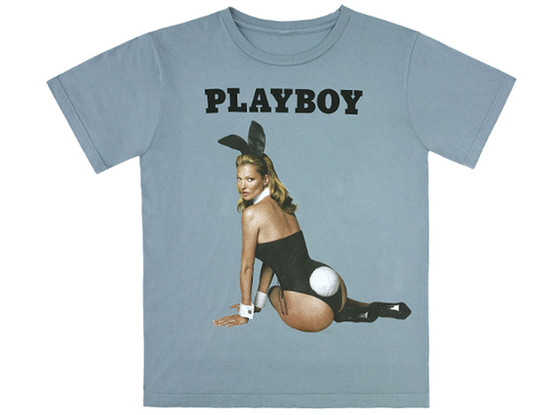 In honor of Kate Moss' Playboy cover, her friend, designer Marc Jacobs, has created a T-shirt featuring an image of her dressed as a Playboy Bunny. The photo was shot by Mert Alas and Marcus Piggott. All proceeds from the $35 tee benefit amfAR. (E Online)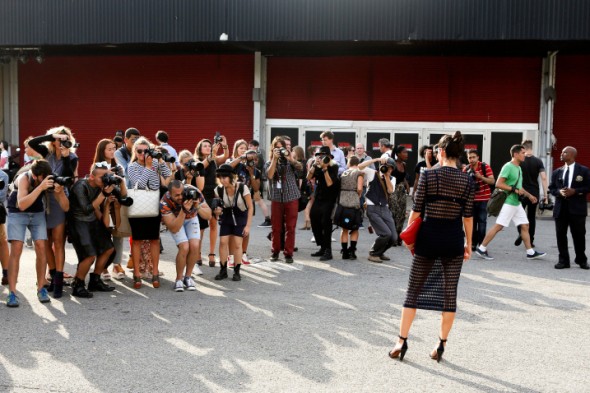 Catherine Bennett, senior vice president and managing director for IMG, recently told the Wall Street Journal that next season, many fashion bloggers currently being invited to Mercedes-Benz Fashion Week shows will not be invited to return. (Stylecaster)