Statement jewelry is always a must-have in any fashionista's wardrobe and last year there were few things that we loved more than bold, outrageous accessories. Check out our five favorite baubles from 2011.
House of Harlow by Nicole Richie Mixed Media Large Cluster Ring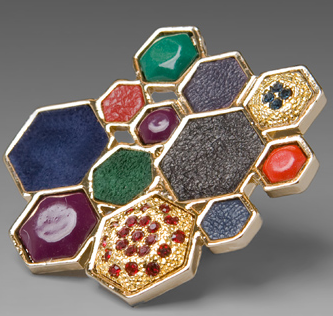 When it comes to costume jewelry, our motto is 'go big or go home'. Nicole Richie's House of Harlow jewelry line is full of statement-making pieces, like this House of Harlow Mixed Media Large Cluster Ring. Its multicolor resin and leather accents are perfect to pair with just about anything.
Noir Jewelry Deco-Cubism Shapes Bugle Bead Necklace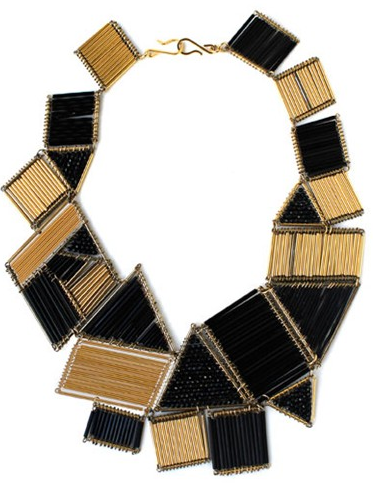 Your look will speak volumes with the Noir Jewelry Deco-Cubism Shapes Bugle Bead Necklace. Black and gold-toned geometric shapes connect together in a deco-cubist style. The necklace is made of glass bugle beads with solid brass plated in gold. The pattern looks more like modern art, and is absolutely to-die-for.
Venessa Arizaga Baja Charm Necklace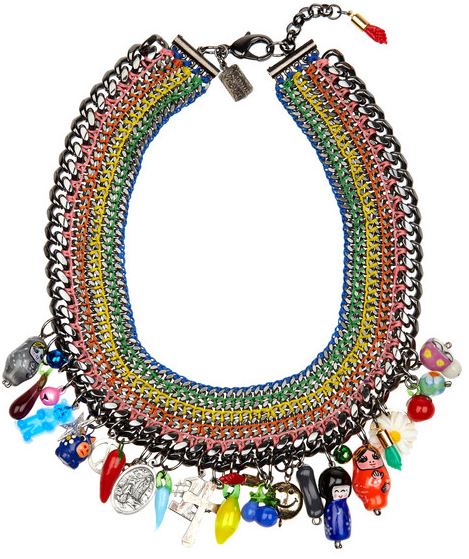 Inspired by the natural beauty and island culture of Puerto Rico, Venessa Arizaga's handmade designs are an eclectic mix of natural stones and crystals, luxe metals, silk threading, and colorful charms. We love the youthful, modern details of the Baja charm necklace. The gunmetal-tone brass with multicolored threads, assorted glass, acrylic and brass charms have a bohemian flair that's totally our style.
Joanna Laura Constantine Hammered Sparkle Ring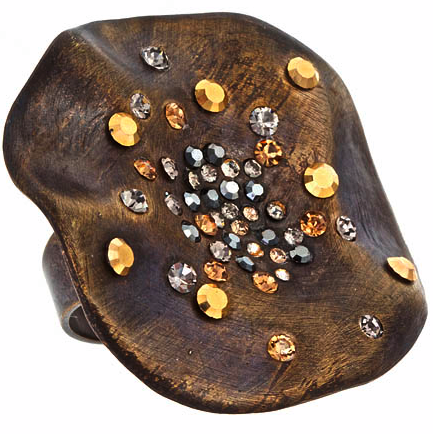 Joanna Laura Constantine designs beautiful jewelry that combines her individual style, and inspiration from her childhood roots in Lebanon. The details of the Hammered Sparkle Ring make a subtle statement, with antiqued bronze plated metal, metallic tones and different size crystals.
Dirty Librarian Chains Adobe Bracelet
We came across this vintage Adobe Bracelet by Dirty Librarian Chains that makes a strong statement on its own. Made with a mixture of intertwined chains, and multi-sized vintage bamboo and clay beads rescued from a closed jewelry factory from the 1970's, this bracelet is both chic and eco-friendly.