Rihanna is next in a long line of celebrities who want you to 'smell like them'. She's launching a new fragrance called Reb'l Fleur by Rihanna, and its set to sell in stores in early 2011.
Reb'l Fleur boasts the same name as the tattoo on Rihanna's neck – 'Rebelle Fleur', which means 'Rebel Flower' in French.
The perfurme is described as: "Daring, sexy and truly memorable" and it is "as much in tune with Barbados-born Rihanna's roots as it is with the glamour of her present life in New York City."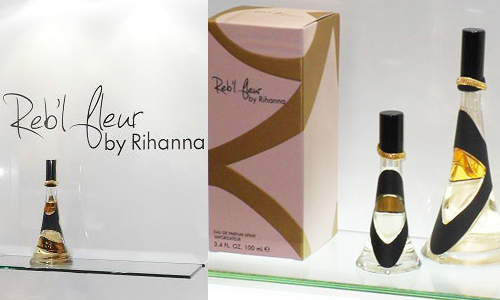 The fragrance has floral notes of tuberose, violet and hibiscus – with a splash of coconut water, which sounds as exotic and intense as the singer herself. The combination of the notes is meant to evoke the impression of warm skin. And the bottle, which was designed to take the shape of a high heel, is adorned with silken ribbons and a golden ring on the stopper and glows from within.
The perfume was created by Caroline Sabas and Marypierre Julien of Givaudan, a Swiss manufacturer of fragrances and flavorings.
Will you be buying/wearing Reb'l Fleur?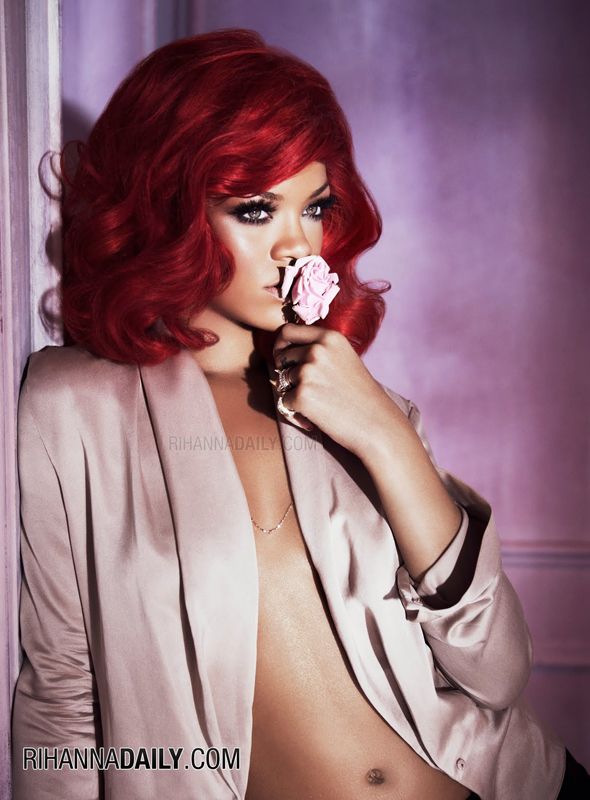 Image: RihannaDaily.com
Get more What's Haute – Follow us on Twitter and 'Like' us on Facebook!