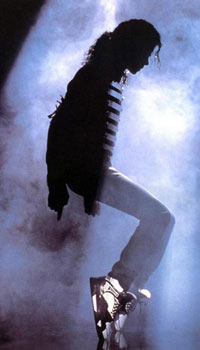 The loss of Michael Jackson shook the world on Thursday. Michael Jackson the entertainer not only impacted the music world in tremendous ways, he was also a global humanitarian, lending his support to 39 charity organizations either with monetary donations through project sponsorships. He received recognition in the 2000 edition of the Guiness Book Of World Records for breaking the world record for the "Most Charities Supported By a Pop Star". Despite media allegations, Michael Jackson loved all children, and took time out while touring to secret visting sick children and even had special roms at his Neverland Ranch for sick and terminally ill children.
The influence of Michael Jackson in the music and entertainment world is beyond measurable. Drawing initial inspiration from his idol James Brown, Jackson adopted his own style that is truly unmatched. From his trademark sound and innovative dance moves to mini-feature length music videos like the iconic Thriller, most of today's singers acknowledge being inspired by him.
His inspiration extended to the fashion world as well. Jackson's style first made us take notice in the eighties, when the innovative pop star dazzled the stage with red, multizippered leather jackets and  high-water pants, white socks and loafers, and then on to aviator sunglasses with militaristic, bandleader-style crystallized jackets, socks and that infamous sequined glove.
Recently, Michael Jackson-influenced fashion was making a comeback, as seen in Christophe Decarnin's spangled bandleader jackets for Balmain, reminiscent of the jackets Jackson has worn in the past. His likeness was even seen in Jean-Charles de Castelbajac's collection on his Fall/Winter 2009-2010 runway. Celebrities like Kanye West, Rihanna and Beyonce were all seen sporting the King of Pop's style. Recently Jackson was spotted out wearing Riccardo Tisci's (Givenchy) studded jackets, and Tisci was set to create looks for Jackson's upcoming "This Is It" tour that was set to begin in London on July 13. Swarovski crystals were also a favorite of Jackson's, with the crystal studs covering almost every inch of his ostentatious collection of jackets and performance outfits. Jackson was also working with Swarovski to design his stage wardrobe for his tour. The sets and Jackson's costumes would have featured 300,000 crystals in 43 sizes and 27 colors. Nadja Swarovski, the company's vp of communications told WWD on Wednesday: "As the King of Pop, it is only natural for him to be crowned in crystal."
Rest in peace Michael Jackson (1958-2009). You will certainly be missed but your influence in the realms of music, philanthropy and fashion will be everlasting.